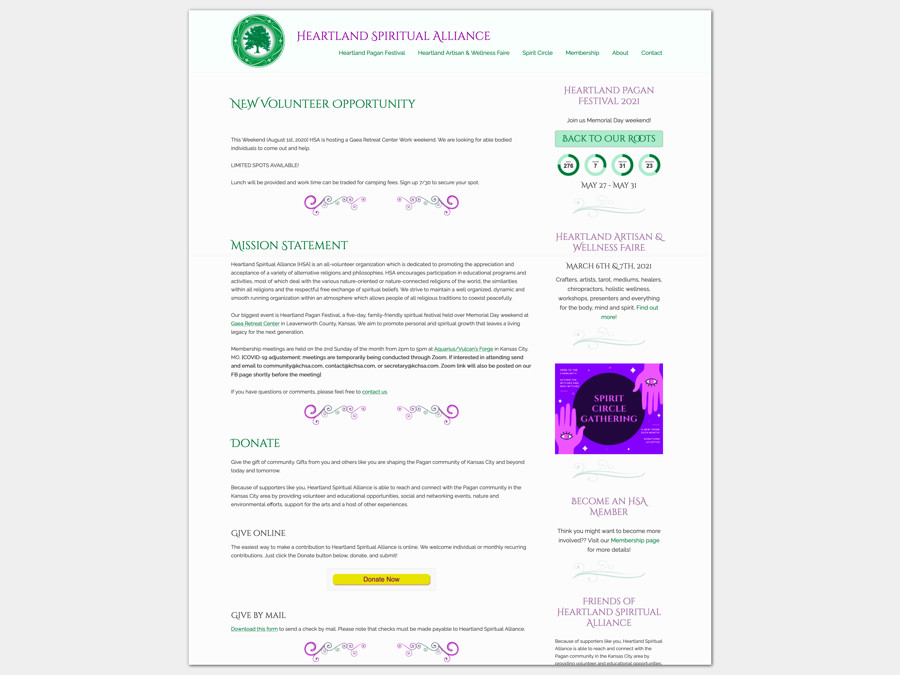 Complete redesign / rebuild for a complex site with a lot of content and under a tight turnaround time. This organization hosts two large events every year as well as monthly events. There was a lot of behind-the-scenes cleanup as various pieces of the old site needed to be preserved.
Working with their team, I helped them set priorities on their content so that they could present the most important information with a clear hierarchy, as well as developed new page layouts and sectional color guides.
Once it was finished, I had to teach them about the new conveniences and functionality of WordPress – it had been that long since the site was updated. They're running with it now!
I encourage you to explore this large website to get the full picture.
Here's a clip of the site's previous state: